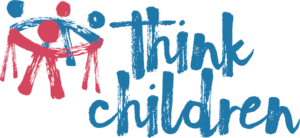 Based in the heart of Newark on Trent, Think Children offers crucial support to children who need a helping hand. Founded in 1981 as the Juvenile Treatment Unit their team of committed staff and volunteers, has continued to dedicate themselves to supporting the children of the community through the years. What started as a small unit has grown out of its home district of Newark and Sherwood, reaching out into the surrounding cities and towns.
Their services include 1 to 1 sessions with trained workers, both inside and out of schools, giving children the opportunity to openly discuss their thoughts and feelings in a familiar and comfortable setting. For some children, these sessions are vital for boosting their self-esteem, communication skills and even working through complex issues which can impact their development.
For the team to continue to grow and offer this important service, they rely on the support of the community to not only spread the word about their work, but also donate to the cause. Mr Andrew Morris, of International Export Packers, Trade Freight International and Irish Groupage, has recently donated £1,000 to Think Children to aid their development and will continue to support Think Children through donations and fundraising events in the coming months.
Andrew has a personal connection to Think Children through his dear friend Jenny Gadsby, a trustee of Think Children since 2015 and a passionate and committed member of the team till her passing over the Christmas period. The work that Jenny did helped to shape the charity into what it is today and ultimately, helped shape the lives of many children. As a result of her work, she has inspired Andrew to continue in her memory.
"Jenny was just a wonderful lady, who`s larger than life character made a positive impact who not only knew her personally, but also through the generous time she gave to the charities she was so actively involved in. We hope to continue our involvement with Think Children and build on our initial donation which we know goes to help our local community".
For more information please contact Wendy Walton-Towle at or telephone 01636 676887.